Welcome to Custom Electrical Solutions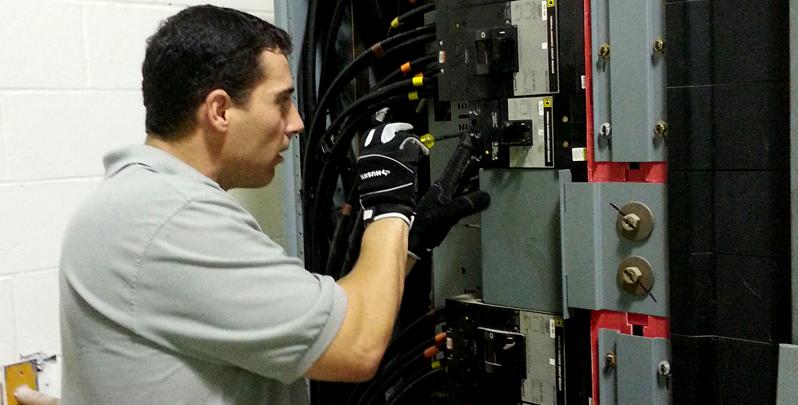 20 Years of Experience
Our owner, Jeff Dupuis, has over 20 years of electrical experience in the commercial and industrial fields. He was trained by the most skilled and knowledgeable individuals in the electrical trade.
Jeff founded Custom Electrical Solutions in order to offer quality electrical services to customers throughout the Mid-South area. At Custom Electrical Solutions, we are committed to providing a level of service that is absent in many of the contracting fields these days. Each client is treated as if they are the only client. Customer satisfaction is our highest priority.
HIGHLY QUALIFIED PROFESSIONALS
Honesty, integrity, and quality service are what our business is based upon. However, more importantly, we want to offer you peace of mind. When you chose CES to take care of your electrical needs, you are choosing a professional who is licensed, bonded and insured. You can sleep well knowing that your home or business is safe because you chose a skilled tradesman who can provide quality work. You will not be disappointed surrounding yourself with technicians in the top of their field!
COMMITTED TO EXCELLENCE
Here at CES, we only employ people of character who you can trust at your establishment. Our staff consists of people who love their job and wish to do everything with excellence. We live by a positive motto that states "There are no problems, only solutions that have not been found." We are here to offer you those solutions!
YES WE CAN
Whether you need new lighting in your home or business, or you own a warehouse with production machines to be wired and serviced, we have the right answer. Yes we can.
Give Us A Call At (662) 812-3169
If you are a Restaurant owner, Plant supervisor, Property Manager, Department store Manager, or a House Wife; you need to have our number ready on speed dial encase of any emergency that may arise. With our prompt and professional team, you will never have to worry about being without power for long. We are here to service all of your electrical needs and will do it with a winning attitude.